We're Getting Mutants in the MCU - The Loop
Play Sound
The Somerton Man's Rubaiyat
This was the copy handed into police by 'Ronal Francis' the 'Chemist' who found it in his car which was parked on Jetty Road. He supposedly found it around the time of the 'Parafield Air Pageant' on November 20th, 1948. It was connected to the Somerton Man, by the slip of paper bearing the word Tamam Shud, that was found rolled up inside the fob pocket on the Somerton Man's trousers.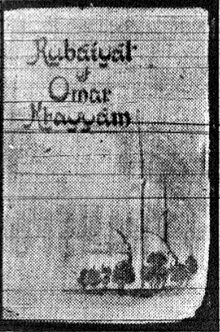 This is a photo of the Somerton man's copy of the Rubaiyat that was published in a newspaper.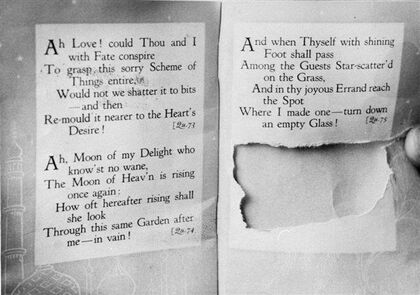 The tear on the back page is where the words "Tamam Shud" were ripped out from. Notice the shape of the tear does not match the shape of the piece of paper that we have today. Presumably this is because it was trimmed back a little. The dirt and smudges on the left hand page happen to be on that copy of the photo (as it is old) and was not on the Somerton Man's original copy. 
I believe the Somerton Man's copy of the Rubaiyat of Omar Khayyam was a Whitcombe & Tombes, Courage and friendship booklet.
So, how can you tell if you have the right copy? The front cover matches the photo It should be published by Whitcombe and Tombs. It should be a FitzGerald translation. It should be a 1st edition. The last quatrain should be. The last page should bear the phrase "Tamám Shud". The phrase "Tamám Shud", should be blank on the reverse side. The phrase "Tamám Shud", should have a white background. The phrase "Tamám Shud" should be in the same font shown in photo
The aspect ration (width of the book divided by its height) should be 0.58, this could be a red herring though as the newspaper photo of the front cover may have been cropped.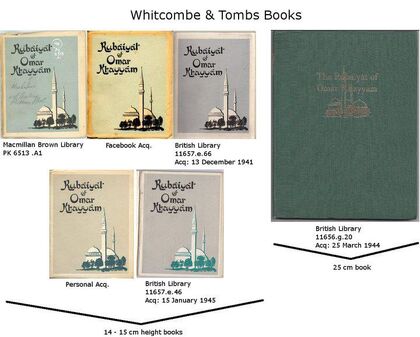 The photos in the newspapers are all black and white of course, so what colour is the rubaiyat really? Well we don't really know. Here is a selection of Whitcombe and Tombs Rubaiyats, as you can see the colours vary.
From the B&W photo in the newspaper though it seems that the border is lighter than the centre.
This is the Rubaiyat of Omar Khayyam currently listed on Amazon as being a Whitcombe and Tombs edition. This is NOT a Whictcombe and Tombs edition. It is certainly not worth £30+.[1](More like £7 or £8)

Unfortunately because of the popularity of the case and the fact that everybody now wants to get there hands on a Whitcombe and Tombs edition of the Rubaiyat of Omar Khayyam an edition, like those pictured above, that might previously have cost £30-£40 will now set you back £70+.